---
past events:
---
1 March 2018
General Meeting. Life Member Janine Watt facilitated discussion around 'Career Education for Life'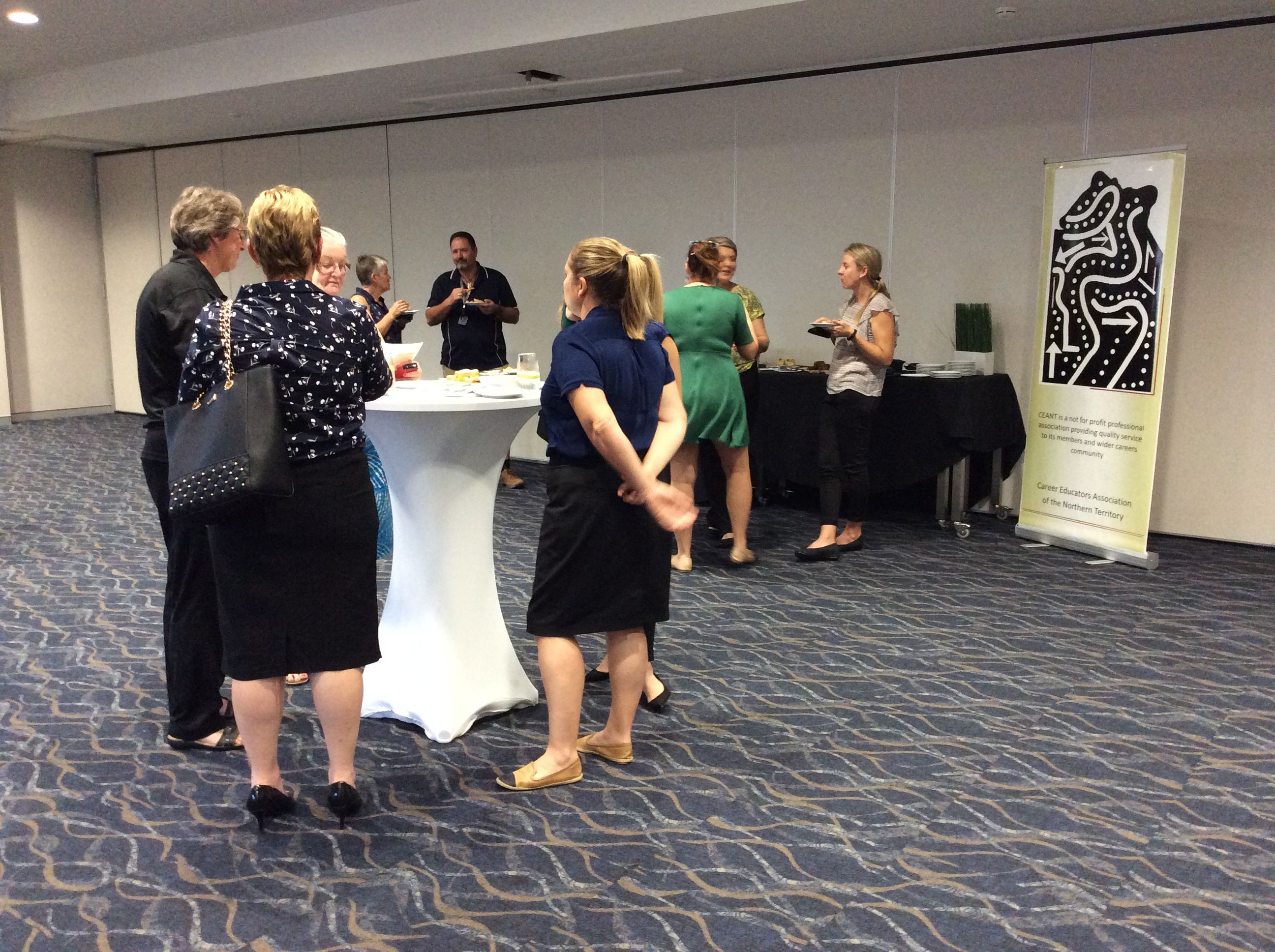 28 August 2018 Networking Event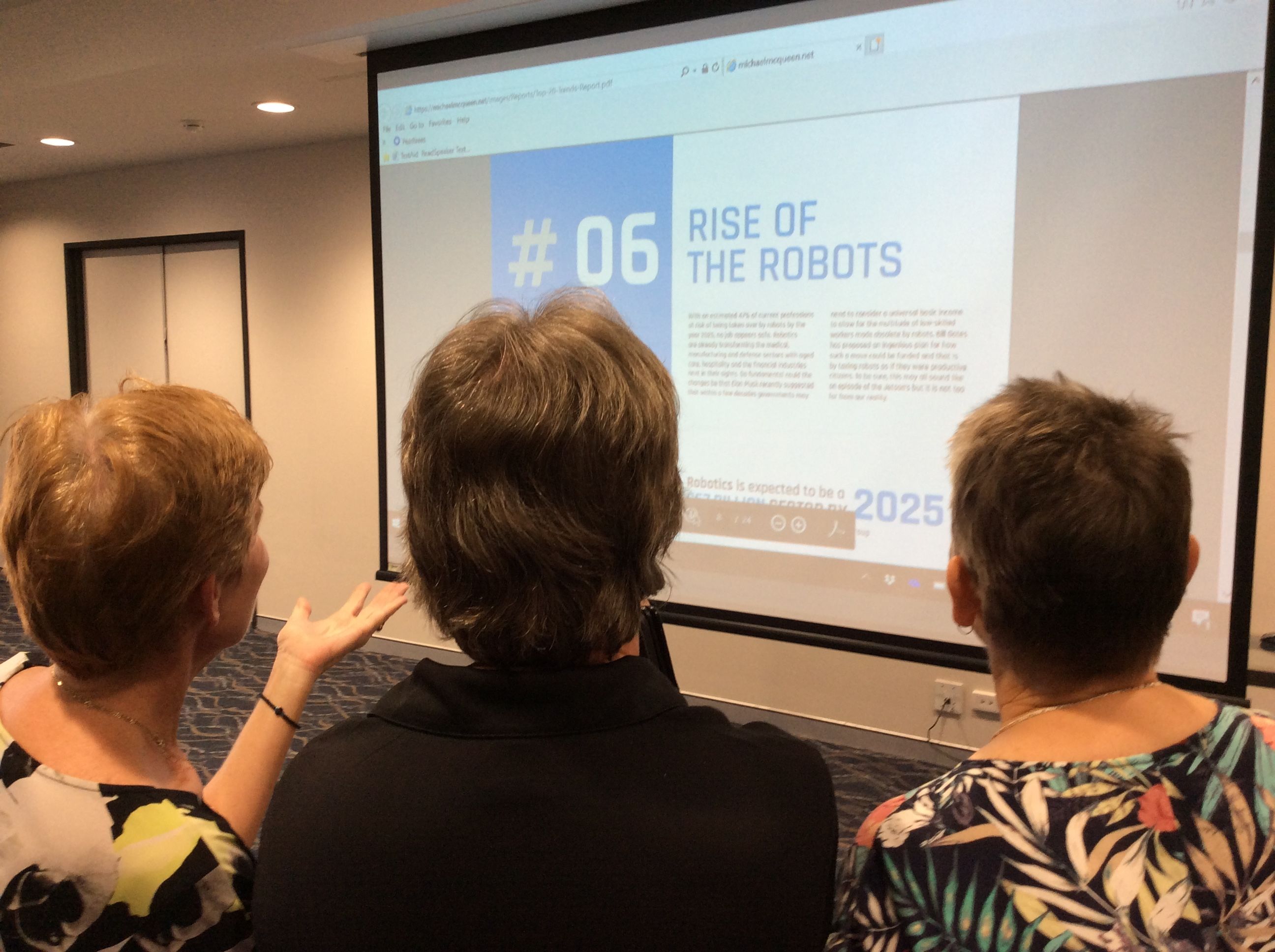 17 September 2018
General Meeting. PD presented by Julia Anderson: A brief look at the National Career Education Projects.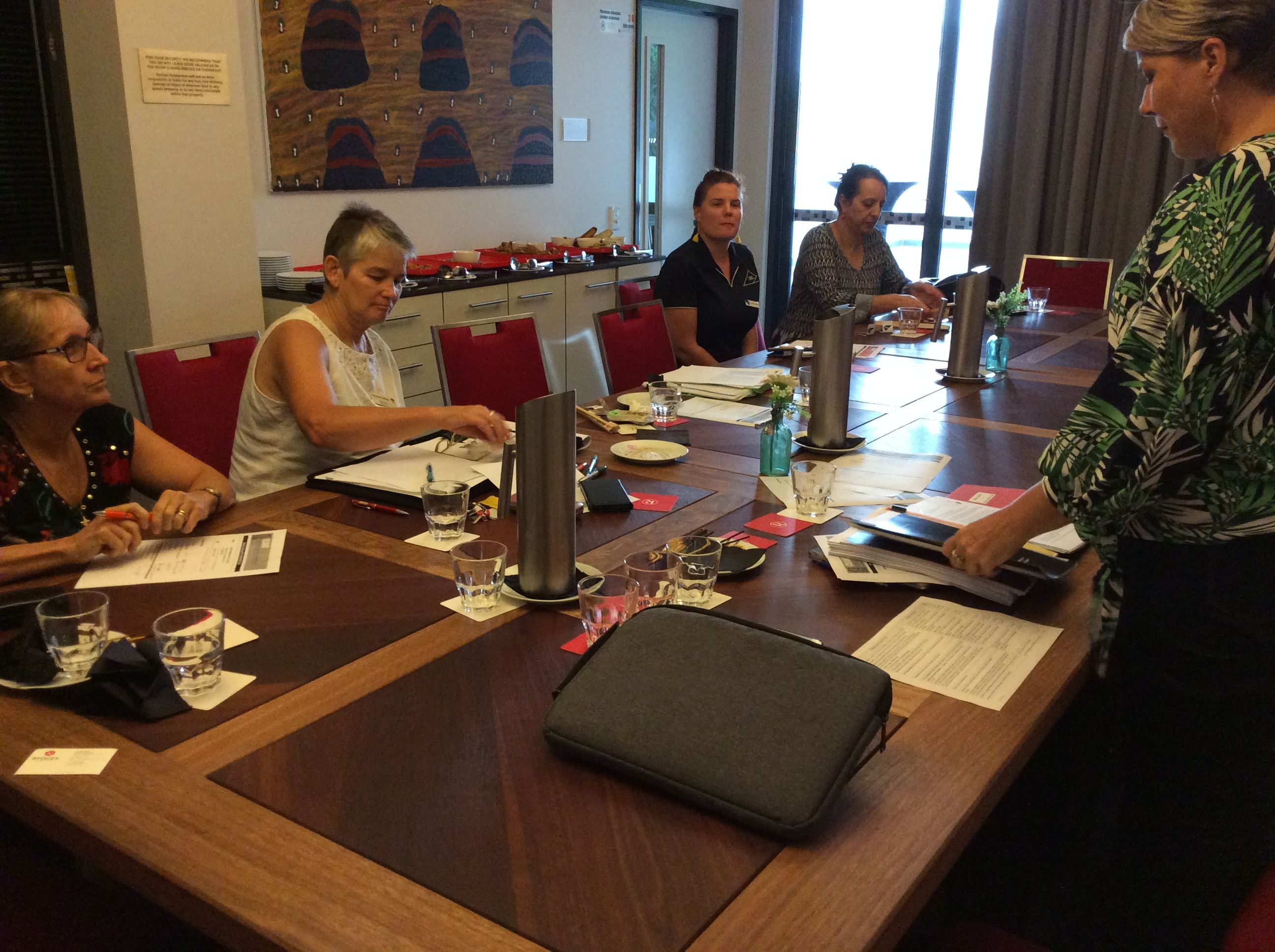 8 November 2018
General Meeting. CDU presentation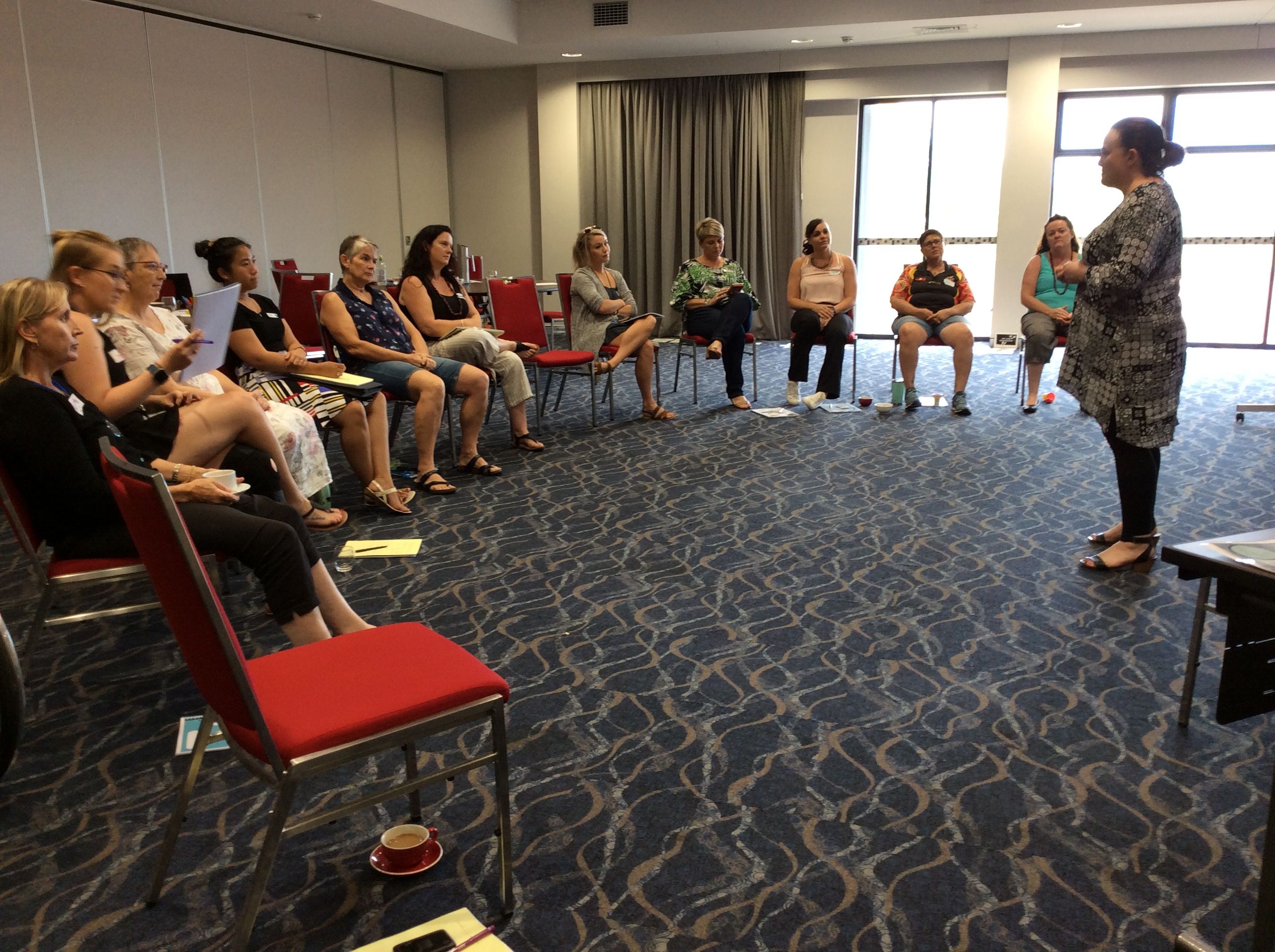 23 November 2018
'Wayfinder Toolkit Workshop' facilitated by Carina Frew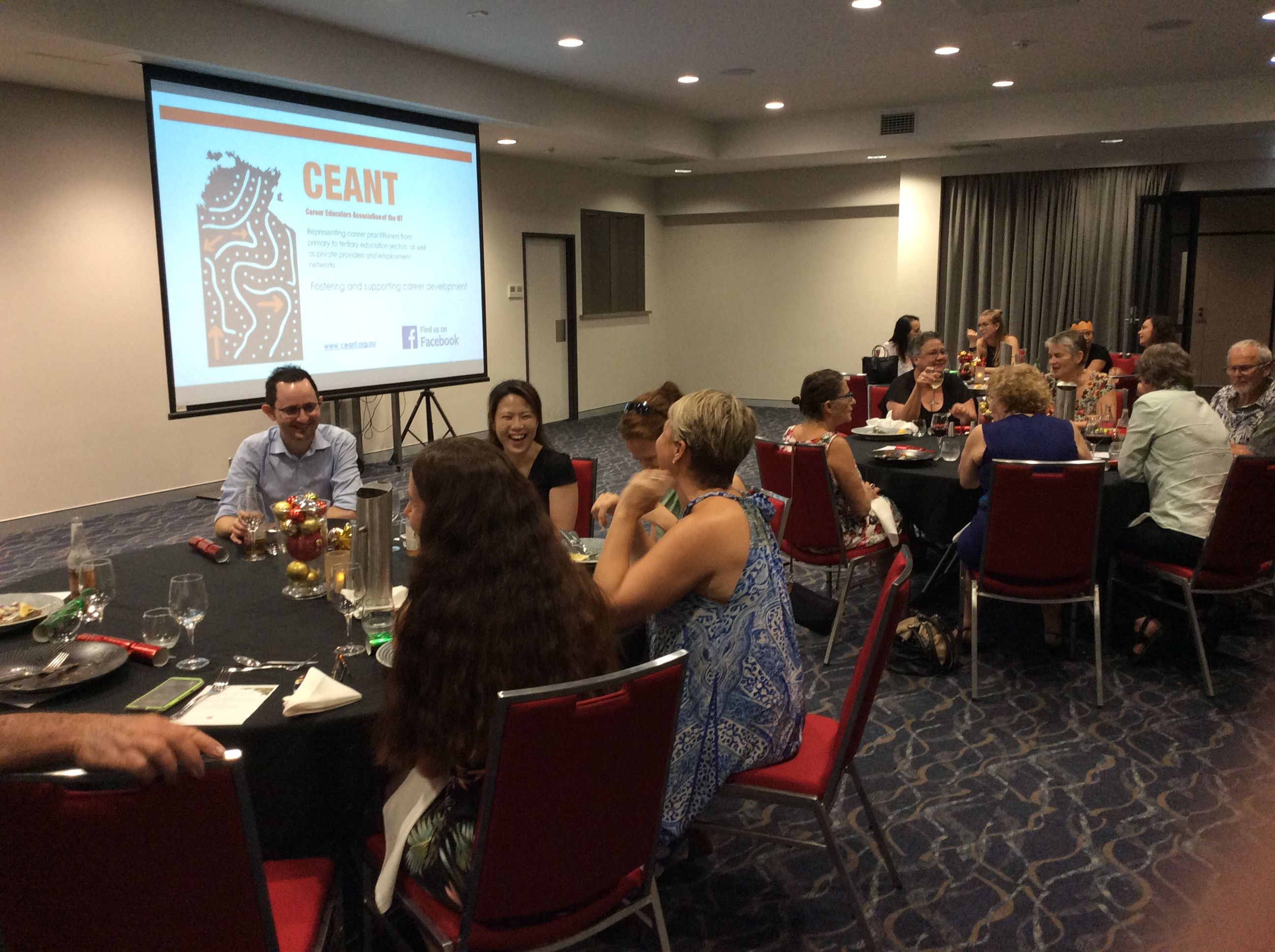 23 November 2018
CEANT Annual Dinner with Speaker Carina Frew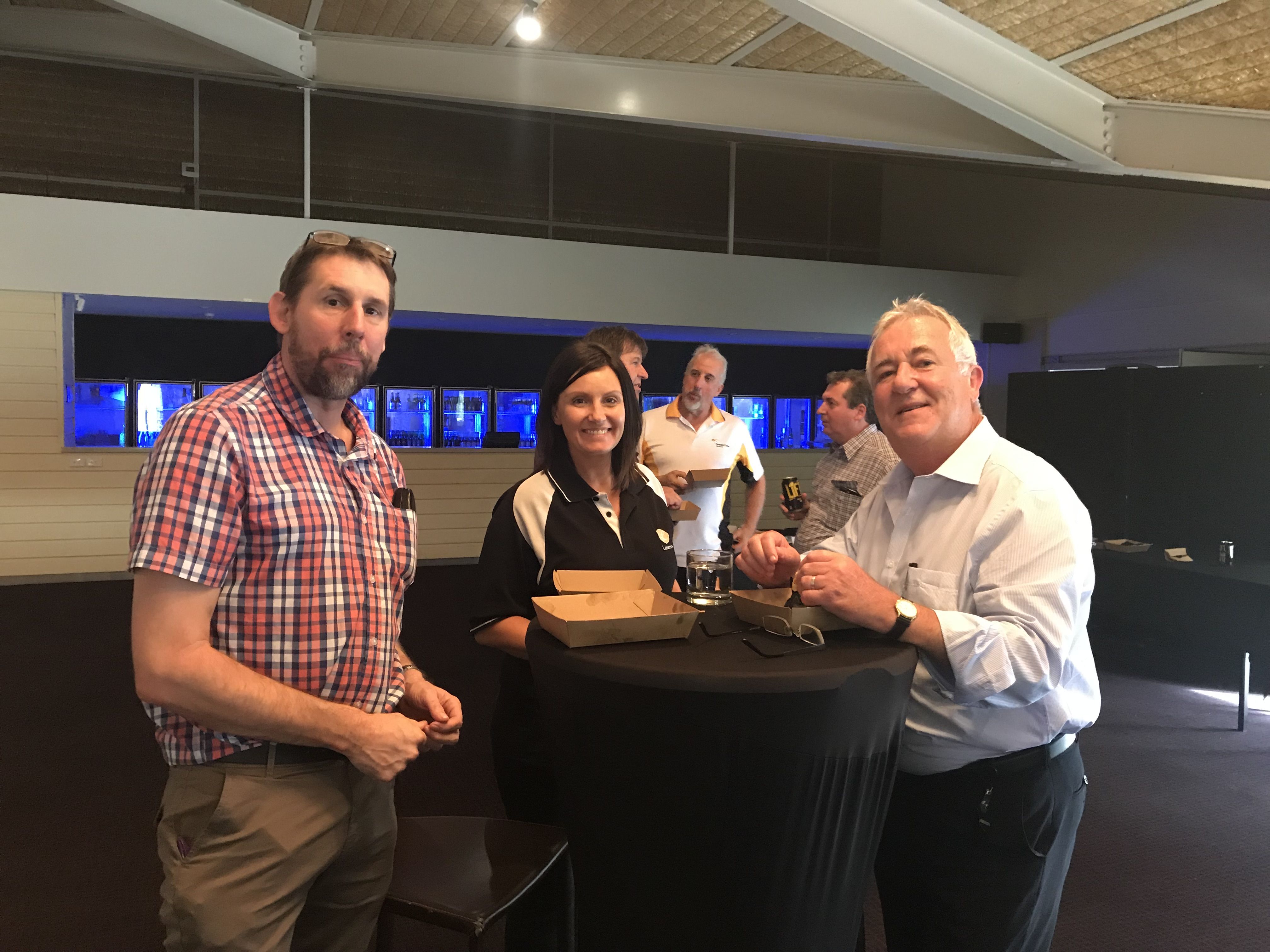 3 December 2018
Networking Event Alice Springs
---
7 December 2017
Networking and Professional Development End-Of-Year celebration
Rydges Palmerston 4-5.30pm
Networking Dinner September 22 at Rydges Palmerston with guest speaker David Carney from CICA and entertainment compliments of the LARCS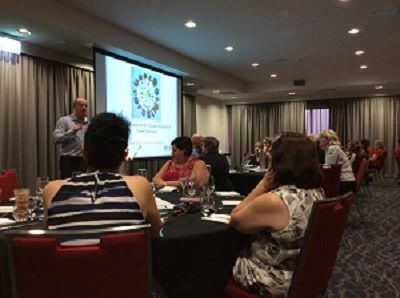 CDU Career Practitioners Day - April 21, 2017, 2pm.
Professional Development Opportunity: TMP Work Ready Program showcase
Non-members welcome. Skype available for members.
Tracey Marsh PD at CDU April 21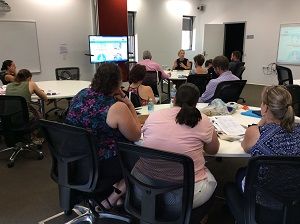 Pacts -

parents as career transition support - 8 December, 2016, rYDGES pALMERSTON
Facilitator training to deliver a series of workshops developed to provide parents with support and up-to-date information.
http://www.ceant.org.au/files/FLYER%20-%20PACTS%20Facilitator%20Training%20Palmerston%20V2.pdf
Thursday 8 December
4pm -5.30pm
Guest Presenter Amy Hetherington
A comedian with terminal & contagious positivity
Youth Advocate, Marketing Consultant,
Graphic Designer, Film Maker and more …
Rydges Palmerston
Level 1 15 Maluka Dr, Palmerston
RSVP by 5 Dec at
∗ 2014 CICA launch of its 'School Career Benchmarking Resource'
CICA Executive, David Carney, met with CEANT members at a cocktail function the night before addressing a well attended Principals' Breakfast. School Principals and representatives received a copy of the 'School Career Benchmarking Resource' which is available from the CICA website and by clicking the link above.
∗ Festival of Teaching 2016

With the support of the Professional Teachers Association of the NT, CEANT brought Senior Lecturer, Mary McMahon from the University of Queensland to deliver sessions on career development education theory and practice during the Festival of Teaching. Mary attended the Festival launch at Government House and was the guest speaker at the dinner hosted by CEANT on the eve of the Festival.